Me and You
September 29, 2011
Two hearts pulsing as one.
Two bodies merging as one.
A blue rose bound by chains.
Two stories twist together.
Two lives that become one.
One life that is two.
A white rose wandering free.
An endless night.
A forever day.
A bleeding light.
A dying truth.
A growing love.
A story that twists and turns.
A song that is never ending.
A red rose that lines your path.
A voice mixing with yours.
Fingers intertwined.
Eyes looking at you.
Eyes that are seeing you.
A truth so real.
A truth so loved.
A truth held tight.
And a love so great that it is the only light you shall ever need or want.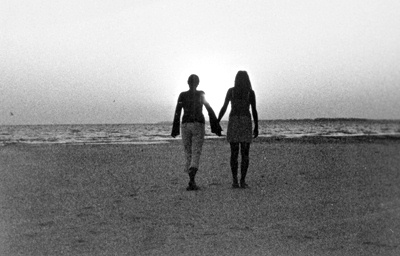 © Kim B., Marblehead, MA