Back Into The Seas
September 29, 2011
It's a sea of green
In the faces of the fish
Mutinous scowls indelible in my mind
Gleaming with a somehow ominous sheen.

Even those with scales of bright red, seeming to bleed
Into the clear water, infecting others.
Fish coming together in huge schools
Needing too much for their wants and their needs.

Gone is bright coral, replaced with dull reef.
Yet the fish are none the wiser, as the waste rises,
And there's a crisis on the increase
With none to take notice, none to have belief.

They build up and out, expanding without regret
Because all they've done is cease thought and forget
That their world is limited, precious like gems and finite
And there is so much the water will take, a definite limit.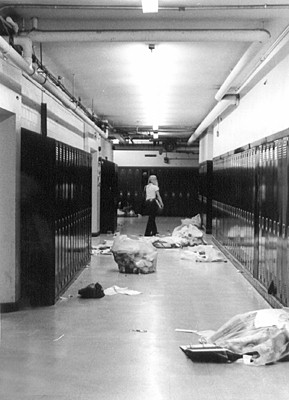 © Halsey S., Marblehead, MA