Fading Away.
September 30, 2011
I look back and remember how things used to be,
Everything was so perfect.
My mother and father were amazing.
I remember you guys were so happy together.
But it seemed like in a matter of days, which was actually weeks,
Everything was over.
Punches were thrown, holes in walls,
Black and blue eyes, bruises all over.
It was the worst feeling ever that I couldn't do anything.
I felt worthless, useless.
That I couldn't do anything.
One day she gave up,
I didn't see her for days what turned into weeks,
Those were the worst weeks of my life.
As soon as I knew it I was the one with bruises everywhere.
Everything felt like it was over.
I was gone from that house, finally.
I moved in with my mom,
Everything was great.
Until I found out that you and her were together.
My moms best friend, really?
Can you be that much more pathetic?
As soon as I knew it,
There was a ring on that ring finger.
As the date gets closer my anxiety and depression gets higher.
I don't know if I'll be able to handle October 8th.
Everything seems like it's just fading away.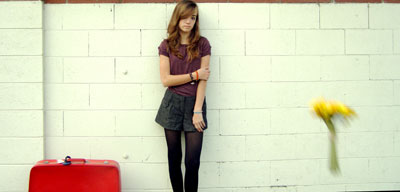 © Austin K., Studio City, CA