Brother
October 18, 2011
If I fall down
because I tripped on one of the cracks
in the black asphalt
that expanded in this morning's frost,
and skinned my knee,
you wouldn't be
there to help me back up,
and wipe away my tears.

We are so much more than brother and sister;
so much more than best friends.
Without you,
I don't know how
I'll survive.

Gone.
After days of knowing,
and dreading and dreading...
As I say goodbye,
you've already gone.
But my heart still whispers,
unasked and endlessly repeating:
goodbye...goodbye...goodbye...
goodbye?

I shakily believe I can make it,
and it forms a solid enough bar
to give me something to hold onto.
But I'm still testing its strength,
hoping, pleading, that it will support me,
and not vanish,
making me fall down,
like I tripped on a crack in the black asphalt.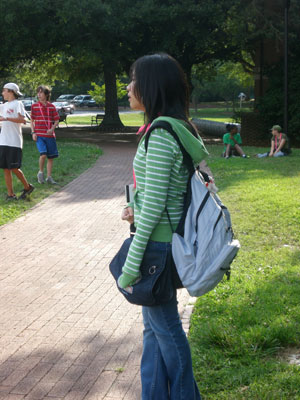 © Lucienne B., Parkland, FL