Distance
October 15, 2011
We are side by side;
And yet a mile's width apart.
We are speaking;
Yet both remain unlistening.
I lay in your arms;
But the others lay between us.
We are intertwined;
But it's our bodies, not our minds.

They wander from each other,
sheer cliff drops are looked upon,
With much more lust,
Than you to I, or I to you,
Or either to each other.
Your smouldering gaze,
Doused by waters of deceit,
Sprinkled with the kisses,
You so tenderly,
Placed upon her breast.

Your denial is as much use,
As mine,
Upon your accusations,
That the scratches on my back were his;
Of course they were.
But you refuse to think,
With I,
That you are not enough.

And others look upon us,
Pitifully; but I have met my match in you, and
It seems apparent too, that,
You have met your match in me.
We laugh upon their pity,
Wildly; but pray they're there,
To catch us when we fall apart.

And fall apart we will,
No maybe not today,
But a cyclone lies ahead,
And the shelter that we find,
From one another's set to,
Provide us little cover,
From the storm.

So lay with me unmoving,
Unloving, unfeeling.
The feeling's mutual,
The only part of us that's
Holding us together;
When even lust
Packs up, ups sticks, moves on,
And trust,
Abandons us.

The perfect double act,
Our clever lies, our masks, our acts,
Work well enough to fool the world,
If only for a while.
And while a while is all that's left,
There's reason we've existed in this way,
For quite this long.

There's love left enough,
For both of us,
To lie to one another.

When truth is told,
The outcomes will be haunting.

All love and trust and lust left,
Is lost, in an empty bottomless pit.

We exist without each other,
But never with another; just alone.

For I need you, as you need me; Selfishly.
So much so that the space,
Between our hearts,
Is distance left enough,
For us,
To love.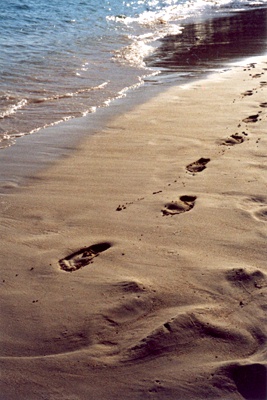 © Ashley B., Potomac, MD