River Pike
October 19, 2011
The golden sun shimmering down
Lively shoots dancing above the frigid deep
Birds swooping to and fro in the yonder sky,
Twittering.
A newcomer now, drifting against the current.
Cardinal kayak, gliding over glass.
Loafing lazily along the river.
Splashing.
Slithering ripples appear and bubbles form;
Pike, with dark eyes flashing and jaws snapping,
Rock the boat, scraping scaly hide against the bottom.
Silence.
Frozen in fear and shock,
Knuckles white against the paddle,
Holding each breath for an eternity.
Paddle faster.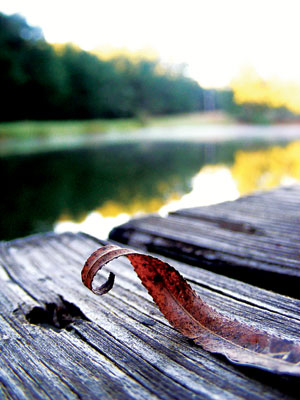 © Jack B., Central City, KY