A Boy Behind the Glass
October 15, 2011
I could see a world through my looking glass.
The sky here seemed gray in comparison.
There was a boy.
I thought he could see me.
I thought he could understand.
One day, with his hand pressed up against the glass,
He spoke. We spoke.
And I came back for days to follow.
Until I knew him.
More days were spent in his world than mine.
Longing.
I wanted to be there.
With him.
At last, I tried to go through,
But my hand met the resistance of the cool surface.
Desire.
Urge.
Temptation.
And then, I saw her.
She is a girl of dreams.
He wants her.
I want him.
The glass shatters.
Pieces rain down, the boy has gone.
And I'm left alone,
With less than I started,
Unable to even see my reflection.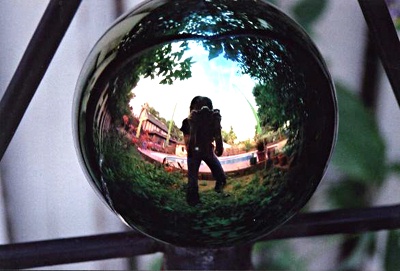 © Alexandra T., Chelsea, MI