You are my habit.
MAG
October 18, 2011
You are nicotine-stained fingers,
A rattling cough that reminds me that,
yes,
there is still air in my lungs,
I can keep
breathing.
You are my ragged,
broken nails,
every chip and curve
a canyon filled
by nervous energy.
You are a bag of chips,
a banana,
a cheese stick,
a quart of ice cream,
a pack of Starbursts,
and a hot dog,
every bite struggling to
replace the empty pit that is
my stomach.
You are a shining, new credit card,
purchase after purchase
filling my arms,
a poor facade for
debt and guilt.
You are my habit,
and I've found,
that the first step to quitting
is admitting
that you're not my habit.
You're my addiction.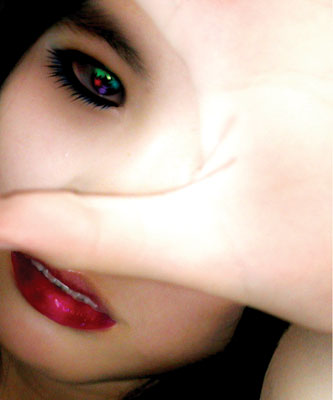 © Victoria W., Arcadia, CA