My one and only
October 17, 2011
He's my man,
My one and only
The love of my life.
He's my sweetheart,
My teddy bear,
My baby.
He's the one that's always there
To dry my tears,
And make me laugh
His eyes sparkle
Dance in the moonlight
His muscles are hard,
Under my soft hand
He knows when
To cuddle me
And when it's best
To leave me alone.
When to let me
Take care of him
And when I need
To be taken care of.
He's charming,
He's loving
He's perfect.
He's my horse.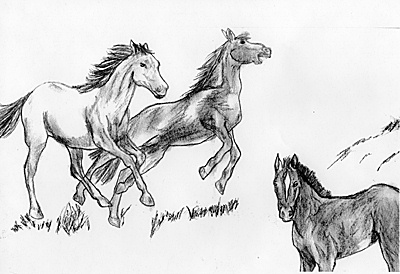 © Ali A., Eau Claire, WI