The Strength of Your Icy Fingernails
October 14, 2011
The Strength of Your Icy Hand

I scream.

I scream so loudly that the earth jerks from side to side,
the pine trees are ripped from the ground and their jagged branches flung towards me,
the fluffy snow torn from it's perfectly even blanket on the ground and spewed onto me.

I see an icecle slicing through the frigid air,
cast off one of the pine trees.
It moves towards me,
moving in slow motion,
as if warning me that it is approaching, that it is about to stab through my soft, vulnerable flesh.

That I have one more chance to back away from the danger.

I stay where I am,
listening to my scream fade slowly,
like a giant tsunami pulling back towards the ocean,
and watching, as the icecle peirces my chest.

The icecle is lodged there,
like a cold hand that has reached through my skin,
and has dug it's filthy, freezing fingernails into my heart.

Then I realize.
The icecle is your hand.

I feel your hot breath pulsing in the stillness,
growing heavier, louder, faster.
Your fingernails are clawing deeper into my heart,

And you rip it out.

For a moment it lies on the snow,
heaving upward and sputtering down again,
the spitting image of your smooth red lips, cutting across your soft white skin.

I feel no pain.

Until I see your eyes.

They stare blankly at the red, bloody mess that lies on the snow,
and then they look away.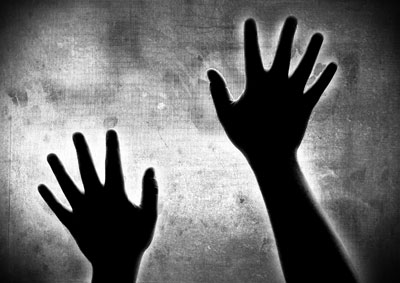 © Andrew F., Lake In The Hills, IL