Broken
October 5, 2011
The days are frozen shut , Just Living along side with you.
I try for you to notice me, but the devil is feeding you lies,
Im not a figment of your imagination, Daddy open your eyes and get a clue
That The ink on your finger imprints everything that I once new

My inner feelings are kept hidden,
But right now, I'll tell you what it feels like
I'm in her shadows, trying to stand tall, But whos kidding
yet I stand and fall. It's a losing battle when lightning strikes
we all go down in a fight, and feel the bite.

The constant cries and yelling's are leaving me numb
Anger, bitterness, sorrow , " Daddy, I didn't do it, she's a liar a deceiver ".
"child do u think im really that dumb, this is what I get for giving u freedom. Look at u your acting gruesome"
Eyes shut swollen, a heart that's frayed,
on my knees and pray
for an end to this betray
.
When I needed a dad, you were not there.
To tell me stories,
Or comfort me, when I shedding a tear

Yes, you did try every once in a while
But a river of tears, hides behind this smile
Your possessed by evil demons that torture me while I'm sleeping
I keep dreaming of you dying
I'm screaming out for you but its no use fighting

the devil is trapped in you and Its not coming out
Next, I cant believe what you're doing, The fire in you is igniting
"Daddy please, don't Kick me out" I'm on my Knees pleading
You cut me open and now we're both left bleeding

I see other girls, laugh with their parents
U seem to be forgetting that "Wait a second I don't have a mom"
I go dizzy back n forth I swayed, im being hit by a ticking grenade. The anger in me, rages in fright, always staying angry, I just think I might.
They say time will heal broken wounds
I don't think that's true, I know something time did not do.

these past few years have been hard
For the rest of my life I'll be severally scared.
I lost all contact with you, when I moved apart.
Just when I think Im feeling better, the air goes chill, making me shiver
" Sweetie, your dad ……
"What happen is it bad, " My stomach are in knots
" Yeah, uhh how do I say this, there was a crash and he died right on the spot"
It took the breath right out of me, as I quickly ran out the door
Broken
I Tried so hard to believe that it wasn't true
But somehow I always knew That hell would soon catch up to you
I will tell u something that you can take to the grave, n can never forget
When u mess with your kid, You'll soon come to regret.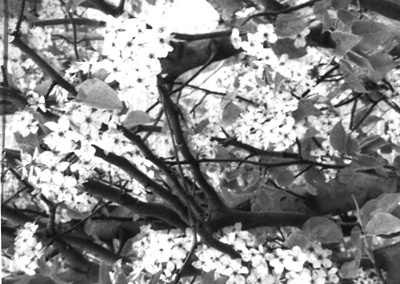 © Trisha R., Highland Village, TX