The King
October 17, 2011
Sitting in pews in a church with the nuns,
They'd lecture an hour about creating the sun
And as I would fade in and out of my sleep
My sister would kick me and I'd give a squeak.

I'd stare to the front at the man in the robes
Drinking the blood as I stretched out my toes,
And then we would kneel and recite all the hymns
As they ate all the bread where the flesh once had been.

And then they would talk about fathers and virgins
And my eyes would wander as I heard the dirges
And I would look up to the ceiling where I'd find
The man on the cross with the blood down his side.

His hands were bleeding and his hair was a mess
And the blank in his eyes filled me with loneliness
And the longer I sat there and met his gaze straight
The more I was sure he looked at us with hate.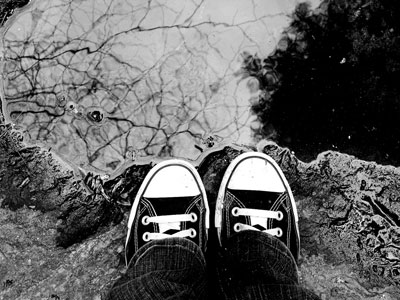 © Michelle B., Blairsville, GA