A New Kind of Fall
MAG
October 17, 2011
As the ribbon is tied and cut a piece of
glitter falls.
It falls right into her eyes, where everyone says it belongs.
As she walks to the car, her heel gets
swallowed by a crack in the earth,
causing her to fall.
He is there to catch her.
The smell of pumpkin fills the kitchen as the leaves fall off the tress.
A lightning storm approaches. Alone, you cuddle up in a ball on the couch.
You listen to the thunder crash and heavy rain fall.
As their lips meet for the first time, he
whispers, "I'm falling for you."
A clear night opens up the wonders of what they call a falling star.
Alone in the house, she falls down the stairs, alone she slips away from reality.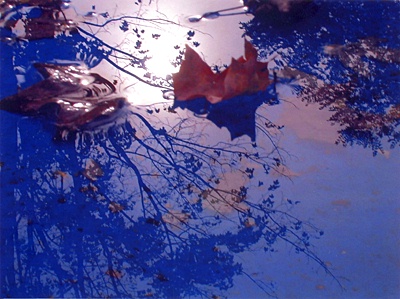 © Angela B., Holland Patent, NY