Siege of Virtue
MAG
October 7, 2011
I've been breaking apart,
Limb by limb. I try to scream,
But I'm drowning in the air.
I used to be volatile, now I'm exhausted.

In the past I devoured their truths,
Relaxed my throat and swallowed the
liquor of their beliefs.
I was intoxicated with rage, belligerent
and incomprehensive,
Now I'm hung over, down on my knees, vomiting values.

My wrists have been worn down to
the bone, bloody and raw.
I used to claw away at the wall, marking
the days until I got out.
My sentence is almost over but I've
stopped caring,
My nails have grinded off and my fingers are numb anyway.

I was armed with a mind, and bullets
of thought
But the Kevlar of authority had rendered
it useless.
I'm up against the wall being stripped
and searched.
Frustrated, humiliated, I'm helpless.

All I have left is my fortress of consciousness.
The churches, the politicians, the teachers, the cops,
All bombard me with their cannons of
civic duty.
Soon I won't be able to think for myself.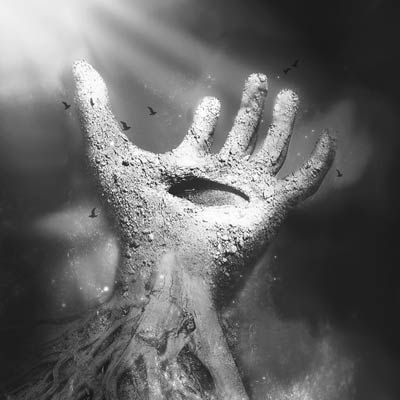 © Robert K., Mississauga