Poem Based On Traditional Korean Folktale
October 7, 2011
A green frog
disobeyed
his mother always.
never obeyed her ever.
she says, "go up," he goes down always.
she says, "go left," he goes right always.
never obeying her ever.
His mother
was getting older.
She was worried about her son.
"What will I do with him?" she wondered.
"He never does what I say, ever.
never obeying me, never."
She wanted
a nice burial
when she died. "How can I do this?"
"I will tell him to bury me here,
he will bury me there," she was sure.
never obeyed her ever.
She got sick,
she was dying, yes.
She called her son to her bedside.
"Don't bury me here," she said firmly.
"Bury me there, you promise." she said.
never obeyed her ever before.
He promised.
His mother hung on
for a while before passing on.
He blamed himself for her death, he did.
Blaming himself, he buried her there.
And he did what she said.
A flood, in
the next month, there was.
Water everywhere, everywhere.
The waves washed away the grave, yes.
And the green frog cried because
he had done what she said.
Never obeying her ever.
Except then.
And he shouldn't have.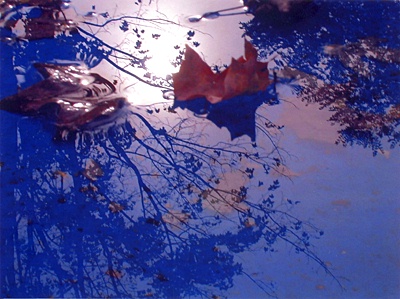 © Angela B., Holland Patent, NY