Your Ghost
October 7, 2011
Counting my breaths every night, chasing after your blur images, my faded memories.
Unvivid yet better than I could ever have. Stuck in that moment, staring deep in those eyes, How could I be so sure?
Sure of myself with you. So wrong yet so complete. So evil yet perfect.
That touch, better than everything else.
How could something so wrong feel the only right thing I ever did?

I let you go, you let me let you leave.
Every moment stuck in my head,
with all that has been left unsaid.
You live here, killing me slowly.
Haunting me with that resonating voice, Go
You are to leave, why don't you?
Haunt me to death, every night;
Your ghost lives.. Take it away!

This pain has to end, let go of my hand.
I've had enough;
With every day, getting worse
Your my disease, left uncured
Greying my world, drawing my soul
In the deep darkness, be close
Be my ghost, dig deeper inside.
Shattering me down; you're close by my side.
My hopeless dream, You live On!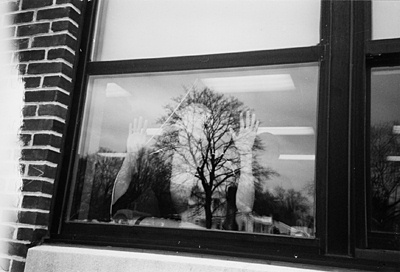 © Kaleigh W., Pompton Plains, NJ