A Piercing Dagger
October 16, 2011
The sight of death,
It haunts all who have been unfortunate enough to see it,
It is like a piercing dagger,
That strikes the heart with an unforgettable blow,
As it knocks you down there is no thought.

The only thing that you can manage to remember is a question,
As you run the question over and over mentally,
You slowly feel the creeping of anguish and pain,
As the feeling spreads, there is nothing left but numbness.
The anguish and pain has taken over.

As you are left with nothing but a memory,
You begin to think about the present,
Now you realize that you breathing is shallow,
As you wallow in your pain,
You are slowly slipping away from this world and into another.

Your regrets come back for a visit,
As you, ask for forgiveness,
You remember those you love,
In addition, tell yourself everything will be all right,
Slowly through anguish, you have slipped away from this world.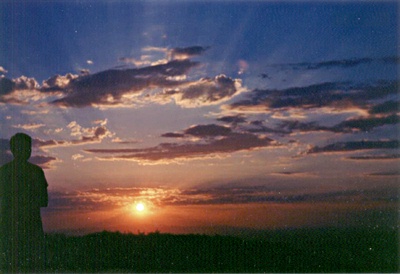 © Jovee B., Dededo, Guam