My Other Half
September 26, 2011
Too young, to have seen what you've seen through those precious
brown eyes. Tears spill as you have struggled to conquer each disaster.
No one truly realizes how strong you have had to be. How much it takes to truly laugh.
Yet, you have somehow taken your insecurity and made it look beautiful.
Wishing one more time on those shooting stars,
hoping, praying, and searching for something, anything, someone, anyone to understand.

Oh sweet friend, how I have tried to be the one to understand.
To know what makes you smile, laugh and cry, and to know what you hold precious
in your heart. The one to hold your hand as we wish upon those shooting stars.
Never wanting to face a disaster,
all alone. But rather turn that despair into something beautiful.
To overcome the tears and break out that gorgeous smile and contagious laugh.

All those remember whens, that make us laugh.
The late night talks, knowing no one else would quite understand.
Being with you makes me feel truly beautiful.
Makes me feel that every word I utter is precious.
And just when I think my whole life is a disaster,
you hold me as I cry under the light of the stars.

Smiling after all those times we swore we were "looking at the stars."
Knowing each other's secrets, and trying not to laugh.
Realizing that if any of the secrets got out it could end in disaster.
How no one can quite understand
our silent conversations, wordless but so precious
to me. Our shared connection is nothing short of beautiful.

Tragedy tends to strike the most beautiful
of things. Clouds will cover our stars.
When those forks are thrown in our precious
way. Just know that you are the one with whom I love to laugh.
The one at the end of the day who will understand
my silly frustration. The one who can comfort me in every disaster.

Apologies unaccepted lead me to disaster.
For know that I am sorry for destroying anything beautiful,
that should be cherished. I don't always know quite the right words to say, just understand
that I love you. That I've never meant to hurt you or us. Every time we wish on those stars,
I know how lucky I am to call you my best friend. How we laugh
together at our pure idiocy. I never want to lose you, someone that I hold so precious.

So I'm sorry for ruining anything, the stars,
they don't always shine, sometimes we cry instead of laugh.
And in the end "I fly," you are my best friend, my other half, and to me that is so precious.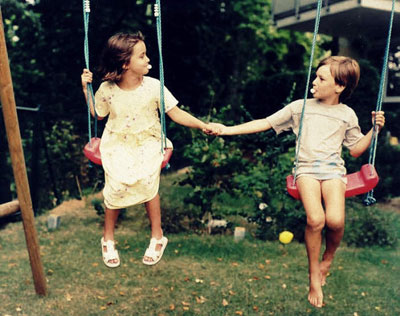 © Lauren K., North Kingstown, RI