Fall Tree
October 10, 2011
Even though my tree is small, hidden in the back of the bunch as more statuesque, broader trees take center stage, in the fall it is the most eminent of them all. Its lustrous color pulls it away from the pack, making it the star of the show. It's high and slim, with just the right amount of burliness in the middle. Limbs reaching for the sky like a child, yearning to grab the sun, too naive to realize the truth and too innocent to have their dreams crushed by the bulldozer of reality.
The leaves on my tree sway in the breeze, their golden color reminding me of the rolling amber waves of wheat. The wind has already plummeted oodles of them to their death, leaving my poor tree looking like a little old man, thinning around the edges and bald in the middle, a rough doughnut of bronze placed just so on a delicate web of twigs and branches.
As a gust of wind comes through, the leaves of my tree flutter like birds desperate to fly south for the winter. Crackly and crisp, they flitter to the ground like burned curls of paper, signaling the end of the warm, lively summer and the looming depression that is winter's bone-chilling death.
The runt of the pack, my tree soars past the rest with the brilliance of its color, the possibilities of a sparkling future, and the pure hope that dances on its branches. Though settling down for the cold months ahead, there will always be that optimistic wish that maybe, someday soon, there will be a better and brighter future for us all.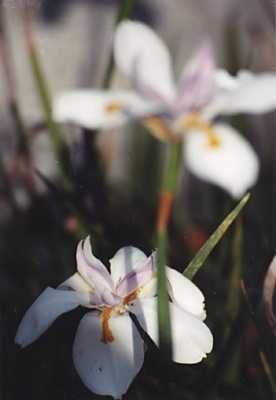 © Rusty P., Balch Springs, TX