What Happened To Forever?
October 5, 2011
You left me alone.

Alone, in a forest of memories.

Wandering hopelessly into the barren night, my screams enveloped in the darkness.

The crisp, cold, soil crumbling underneath the weight of my aching feet.

My ears haunted by the rustling leaves and the howls of the ghosts that whisk by.

I run in circles, each one more isolating than the last.

Finally falling with the night, the withering branches cover me with neglect.

And just as expected, the nightmares flood my mind once again.

Pictures tinted with sadness and aged with time, flash before my empty eyes.

The aloof essence of your love, the tear stained cheeks of a broken girl.

All the captured moments of our smiles, so filled with adoration.

Our laughs, that lit up even the darkest of nights.

Our hands, that softly entwined, Oh once upon a time.

We were so deeply in engrossed, everyday we fell a little bit farther into the void of love.

Or at least I did, you just stood from above.

Flashing back on our treasured moments together, I see the distance between us.

The look you had when you looked at other girls, all the lust.

The glimmer of hope in your eyes, the hope to get away.

The stubble tilt of your body facing the door, a way out.

Well, today's your lucky day.

What happened to our forever?

I always expected you to fall in love, to cry such tears of joy.

To have that special person to hold at night, and wipe away their fears.

But I always thought that special person, would be me.

Now I guess I have to say good bye, and so with one last burdened sigh.

I wish upon the stars in the sky, but I know I can't forget about you.

Not until the day I die.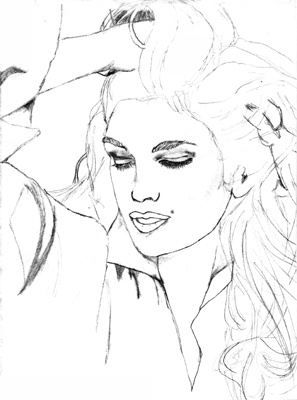 © Victor V., Strathmore, CA