Flames
October 13, 2011
In every person alive,
There is a living flame.
For some there is a flame of loving passion.
Their flame radiates beyond belief.

The flame of the wicked,
Is evil and unjust.
Their flame has limitations,
But not the flame of loving passion.

The flames are evenly matched,
Passion burns for what is right.
The wicked burns for what is wrong.
All flames burn to the food they are given.

In a battle,
The flame with the most heat wins.
Passion is the drive to help others.
Passion commands the flame to burn beyond its limitations.

The intensity can blind even the sun,
While the wicked flame withers away to nearly nothing.
There is only a small spark left behind.
The worthless spark will be swallowed by a loving passion.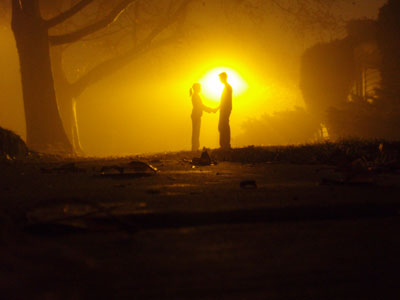 © Tanner H., Kaysville, UT