Breathe
October 13, 2011
Yeah.
And so it's kind of like a rush
Standing there talking but your words
A quiet hush
Falling, failing, fighting
It gets harder for you to breathe
You're simply out of place
A fish in all the trees

And since you've never been known to speak the truth of what you really feel
Your words are simply looked over
They're never that big a deal
Just a whisper in the night
Stalling, stopping and standing
Taking absolutely no flight
And as it gets harder to believe
You find you can barely breathe

Yeah.
I guess that'd be tough
Your life as sand paper
Naturally rough
Living, lying, limping
Struggling to get by
So you'll say everything's fine
And still wonder why
Lying fixes no problems
Cancels out no emotions
It only hides true feelings
A cloak of invisibility

Yeah.
So you take your chance at hiding
Hoping somebody hears you
But of course they never do.

My silence like a tiger
Tearing me apart


Yeah.
Believing, befriending, benevolence
And finally comes that feeling
Finally, you're healing
Like a white horse in a dark place
Like a sea beside a desert
A friend comes down to help you
Like an angel they bring light.
They save you from yourself.
They put you back in flight.

Breathe.
And when happiness is foreign to you
There's really nothing left to do
The pieces of your life fit together
Like a perfect puzzle
And nothing feels better than to know
That all of this and how you feel
Is nothing more than what is real.

Yeah.
You're overcome with glory, gladness, and glee
My silence no longer
I can finally
Breathe.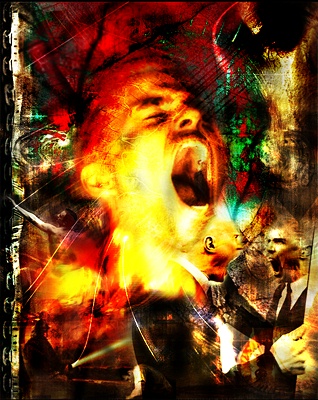 © Mark P., Woodside, NY