blessed
October 6, 2011
When you are put into this world
God bless you with many gifts.
He also bless you with knowledge and a precious face and eyes eyes which you would see.
What god did bless me with is
A family
Air that I breath
Lilfe
And a twin that I will forever be here with me.
We shared laughter
We shared tears
We shared secrets
That we will forever keep.
I am bless to have a twin like you
Blessed to find
I have a precious jewel
That I am afraid to lose.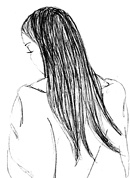 © Miranda B., Neosho, NY