So Long
October 6, 2011
I only got so long before I'm gone,
before I have to leave this world for one of my own.
Creation
Don't fret the term or feeling or Elation.

When all you got is a few moments
Just walk with your head held high and release it.
They say ashes to ashes, and dust to dust,
But what happens when your metal heart starts to rust.

The ice in your heart begins to melt,
And you feel the things you never before felt.
You open your eyes to a brand new scene,
The light spreading.

Wisdom deep and ever flowing,
No longer seeing the bad in the world the darkness within,
Instead you discover the power of friends and you finally begin.
To awaken into a being capable of,
Taking on the world you stay above.

Look down on the person you once were,
Then all the things you've conquered.
I'll be watching Live on,
When I'm gone.

Take the step forward don't use reason
Release yourself and create your own Person.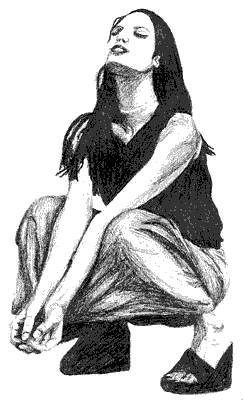 © Danielle B., Cordydon, IA