Wouldn't Change It
October 3, 2011
I was pulled a different way,
I had it in my head which way to go,
But yet still the decision lay,
I wasn't quite accustomed to what they offered day to day.
I didn't realize it till now how I got so low.

I had it my head to stay with them forever,
But I was verging on the edge, confused what card to throw.
No one was in it to help, just saying wish you luck on your endeavor,
So appealing and sweet I had the taste that doesn't disappear ever,
Although I was tired of staging my life like a show.

Even though having these friends tasted so sweet
I was distraught; I wanted to shine on my own.
Torn between two places and feeling incomplete,
Life was ticking by and everyone was waiting for my answer to be concrete.
Finally I was ready to let go from this cyclone.

Now I'm sitting here talking to you,
Thinking about how this all unfolded.
My eyes have opened wide enough to see through,
She's ghostly white I think I had gotten the final review.
I'm finally gone and my brain's all new, finally remolded.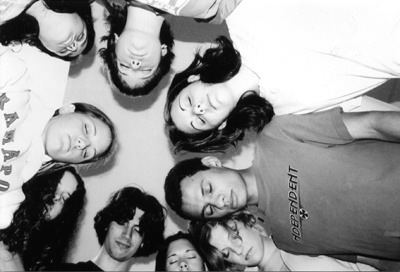 © Emma L., Oakland, NJ