Nice.
October 5, 2011
Nice is such a strange word
Nice, sweet, kind, they all seem kind of dull

But still,
Isn't it nice for someone to call you nice
To walk up to you and one day say
"that was kind"

But if you're nice then you're dull
If you're tenacious you're too stubborn
And if you're sarcastic then you're rude

So is it better to be "nice"?
To be dull, but liked?
Or should you be stubborn and rude?
Why can't I be nice?
Or tenacious?
Or sarcastic?

Why can't I simply be?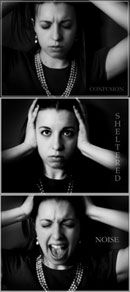 © Michelle B., Blairsville, GA