He is the Lord of the Flies
October 9, 2011
He's deep in the forest,

Through the creepers,

Staked in the earth:
The head of a pig, rotten and gruesome,
Blank eyes staring through a shiny black swarm.
The flies worship him as they eat off him,
And he stands proud, his mouth that drips blood

Nearly curved in smile.

You can smell his death through the thicket

And can hear his laughter buzzing with his flies.

He is their Lord —
The Lord of the Flies.

He's even by the fire,

Roaring in the night.

He is dancing alongside you,
And with all the other bodies leaping from side to side.
He is the thirst for blood and the hunger for flesh.
He can control your mind,
Can warp right and wrong and replace it with

A lust for the kill.

He glazes your eyes and slips a knife in your hand,

Pointing it over the frantic thump of a beating heart.

He is your Lord —
The Lord of the Flies.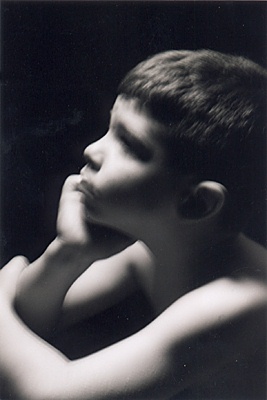 © Dena G., Pittsburg, PA