Ode to Wanderlust
September 26, 2011
I never knew where my sister went, ranging far and wide,

on days when the sun raged like the Cyclops,
Her friends were like dogs in a pack, ever and always at her side.

She was the leader, the keeper.
She'd come back, then leave, like the receding tide,

always smelling of grass, dirt and sunlight.
I smelled of books, of ink and my father's tomes,

I did not understand these things,
Days went by, I felt no need to roam, I remained home,
my rock, my anchor, my Ithaca,
But I felt it creeping like smoke into my bones,

a lightness, a darkness, a clear bell tone
I felt this need to leave, awakening with a great groan

I would not return, to my fabled home.
I understand now, this need, this cloying bell tone.

ringing deep, deep in my soul.
Wanderlust—the desperate need to not be alone.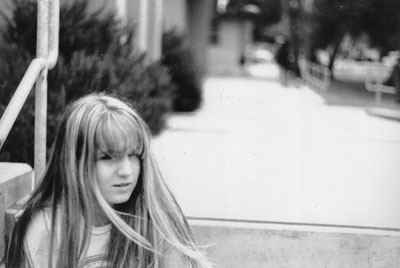 © Alyssa R., Pacific Grove, CA