Fall Came
MAG
September 27, 2011
Fall came today
and with it, the spare blankets from the cupboard
and the kiss of icy wind
that blows the leaves from their watch towers
I will sleep with my window open tonight.
Fall came, so I spread flour on the rolling pin
and tied back my hair
pulled the old cookbook from off the shelf
to make the first apple pie of the season.
But when I cracked the spine,
a handful of pressed violets fell out onto the floor
paper thin, with summer's lazy scent
still holding in their petals.
I have tried not to write about those days,
it would be too easy
or too hard,
those days we slipped away
and learned how our bodies worked.
Beforehand, you mowed the lawn without your shirt
while I sat on the fence and braided violets
and told you about my father
but
every inch of my apple-white arms just
itched for you,
so we left the rest of the world to its business
and played a little game,
geography lesson, can you find the capital?
Charting unknown territory,
mountains, valleys, forests
needed exploring
in the ocean of the blankets on the couch
you taught me how to learn
and how to want
I hadn't really felt that before
it was strange
and fun, but not
poetic,
because
you were not sweet and
it really meant nothing at all
but
I still saved the violets
and pressed them in the cookbook on the shelf
so I could remember that it wasn't all for
nothing.
I better make that pie.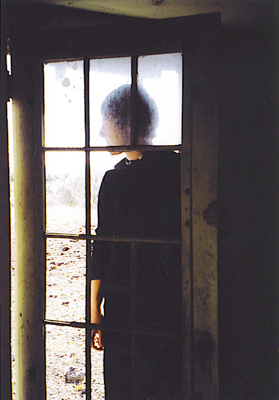 © Lindsay S., Billings, MT