Monster, monster
October 9, 2011
Monster, monster
Where are you hiding?
Under my bed?
Or somewhere in my head?
Are you waiting for me?
Waiting to take me away?
Are you trying to break me?
Break me to pieces?
Monster,monster
hiding in my head
I still hear you screaming
saying that I'm dead.
Monster, monster
Leave me alone,
give me back the place I used to call home.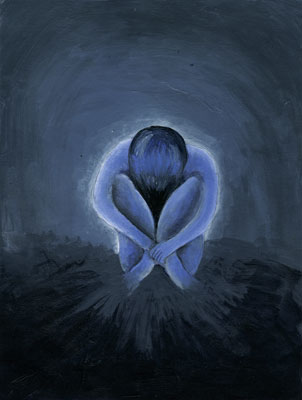 © Becky F., Sacramento, CA