The Pink Sheep
October 9, 2011
Goodness!
It seems as people
We have an unusual
Tendency to bicker.

People argue
It all
Amounts to a huge
Pile of farce.

Allow me to relay a story to you:

Once there was a girl,
Softspoken, but
Headstrong.

She looked down
The road and saw
A flock of brightly-colored
Sheep.

She sat and observed
The sheep for some time.
She took in everything she could.

But then she noticed,
Something was amiss.
All of the sheep were
Primary colors except for
One lonely sheep.

It was hard to spot,
But it was there.
A lone pink sheep
Among the flock of
Rainbow-coated ruminants.

The girl sat back again
For a time,
Then she declared:
"This sheep does not belong,
It is pink!"

She thought nothing of the
Statement, and slowly walked
Away.

The next day,
She walked again
By the sheep pen.

This time she was
Stopped by
A woman.

The woman glared
Sourly as if to portray
Disgust.

"I hear you said
One of these sheep
Is pink."
The woman spat.

"Yes I did,"
Replied the girl.
"Are they your sheep?"
The girl asked.

"No," The woman continued,
"But, I simply must
Inform you,
That ewe is not pink,
It is light red."

The girl sat back
For a time.
"Yes, so the sheep
Is pink."
Said the girl.

"No," said the woman,
The sheep is red.
"I'm trying to get you
To see it."

The girl sat back.
"I still think the
Sheep is pink."

The woman looked
Around, as if in
Desperation.

"If there was a
World, with no pink,
What do you think
This sheep would be?"

The girl thought
For a time.
"If there was a
World, with no pink,"
She said,
"Then this sheep
Would come out of
Nowhere and create
The necessity for a
Concept or word to
Describe pink."
Said the girl.

"If this sheep is in
The world,
Then pink exists."

"I don't think you
Understand,"
Said the woman.

"Look at the sheep
Again with an open
Mind,
It is light red."

The girl was confused,
She looked at the sheep,
Then she looked at
The woman.

"I agree."
The girl said.
This sheep is light red.

The woman rose in triumph.
"Also known as pink."
Said the girl.

The woman deflated,
As if she were
An over-pressured
Baloon.

The night
Continued with
Pings and Pangs.

A chorous of "I agree,"
And "You are correct"
Echoed from the
Sheep corral.

By the end of
The night,
The two had
Unintentionally agreed
With one another
Two-hundred fifty seven
Times.

When the cock crew,
The woman withdrew.
The little girl just
Stood there
Confused.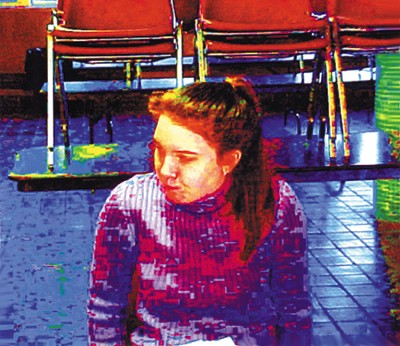 © Debbie B., So. Weymouth, MA