Letter from the Heart
October 9, 2011
They don't get me.
I don't get myself.
But in all reality what is there to even get?
Too much time thinking,makes you lose your mind.
If someone was to make a book with all my thoughts in it,
it would take a lifetime to create and finish.
I need to get out of the house,do stuff.
Make my life worth something.
Something to be proud of.
I'm tired of feeling down and upset.
I need someone here for me who understands,someone who can relate.
But it seems that everyone already has their own perfect lives.
Do I need to change who I am?
Into what people want?
A prep?
A girly girl?
Some genius?
It seems that if I just give in to what people want,
life would be easier?
Or would it just be fake?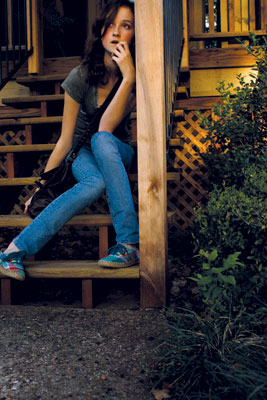 © Alissa H., Double Oak, TX