Dancing Colors
September 29, 2011
Colors of wonder,
They play in the sky,
Dancing together as one,
Red, orange, yellow, and blue,
You are beautiful from a distance.

Alone you are nothing,
But together you are something,
Complementing each other,
Finding a way,
Dancing and playing the day away.

Day after day.
You go out to play,
Changing in shades,
Sparkling and shimmering in the night,
Crisscrossing on the way

Making patterns,
In each and every way,
Never fighting,
But working away,
Filling the shy with life along the way.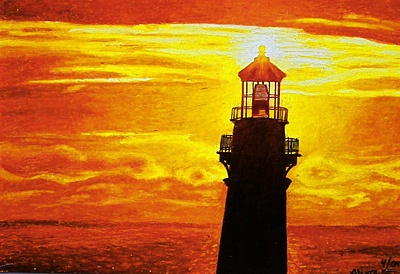 © Alyssa G., Charlotte, NC