Water Flows
September 29, 2011
You bring life to all,
Quenching all that are dry,
You flow in the world,
Existing for life,
Existing for us.

Your sound is peaceful,
Tranquil to those who listen,
You are beautiful and clear,
Just enough can help us all,
Too much and we can die.

Your flows can be ranging,
Running faster and faster,
You can flood the earth,
Destroying the very living things you gave life,
You are water.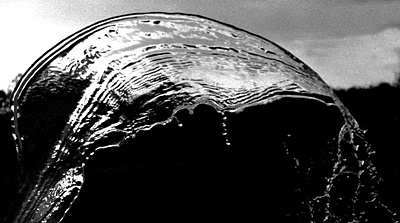 © Kellie S., New London, NH