Ignorant Love
September 29, 2011
Why can't I show you? Why wont the things I do penetrate into your heart my love for you?
I look and try to seek a golden heart. Why did the ones before you leave me with just this insecure confused part?
My innocence is out the door. I don't know what an ignorant love feels like anymore. . .

I can't accept just love. I need explanations, problems, pushes & shoves.
All to prove to my heart that the love will last. Why oh why do I let myself be so tormented by my past?.
I do I do yes I love you. For into a state of bliss I'm wandering off to.
Let me free , don't love me , show me what it's like without the touch of you hands. Show me what it feels like when in the end it's just me who stands.
Treat me wrong, throw me away. . . Let me chase my own deserved pain away. . . .

Or fulfill me with the enrichment of being ignorant. Help me see that I don't need reasons to love.
Help me to see that it's an non understandable emotion from above. Capture me under your wing.
Teach my heart to sing. Show me that the past is the past , show me that you'll allow us to last.
Don't let my eyes see what society calls love. Keep my heart pure you're own personal dove.

Give me all the non apparent reasons in the world to love you more and more day by day , show me that it's not what you do but what I feel that takes my breath away.
Love me like you want to, show me the things that lovers go through. Remove the insecurities.
Help me see through thee obscurity. When all is dark , when I search for love.
Show me an ignorant love. Ignorant love that I don't have to be afraid of . . .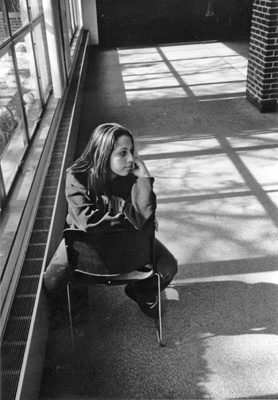 © Leighann E., Westport, MA