The Battle of My Life
September 23, 2011
I cried...and I cried...and cried
I never knew this could happen again
Don`t bring me back no..Don`t bring me back to this
Because I know how it feels
to have blisters on your heels
from running from the ones who have hurt you
And all the time they hurt you, they knew
Remember?
When I said forever?
When we said we`d never
Ever surrender.
I know sometimes it`s not meant to be.
Can you see what`s happening to me?
Word`s and memories come
Will this feeling ever be done?
When I look at you I see my whole life.
Without you in it, I would have a great strife.
Forgive me if I`m wasting my time.
But I thought for sure you`d be mine.
A hope and fire arise within
I wonder, "Could I possibly win?"
Life is like a war, this is my battle.
Time to get my horse and get on the saddle.
This war they call life won`t bring me down
I`ll fight and fight and get knocked down.
This epic story of love and hate
Is a path that may lead to Glory`s gate...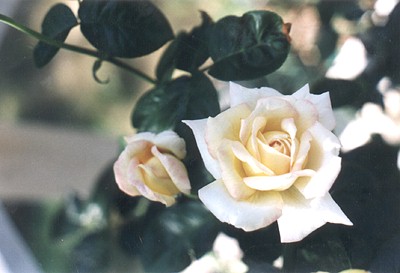 © Jacqueline S., Hanover, MA