Paris in the Flesh
September 23, 2011
I know a girl who is Paris in the flesh.

She stands tall like the Eiffel Tower,
But her mind is as complicated and intricate like the bronze framework.

She is the city of Versailles,
Beautiful like the flowers in the gardens, bursting with colors of every shade.

She is the Musee Rodin,
A hidden jewel of carved intricacies in the middle of a large city.

She is the multitude of cafés that line the street,
Quiet on the outside but bursting with life and laughter on the inside.

She is the bridge over the River Sine,
A way that leads to the other side and a different point of view.

She is the tomb of the Unknown Soldier,
A mystery that is keeps people thinking and wondering about her true identity.

She is the flea markets on early Sunday mornings,
A place where you find something new about her every time you go and walk among the booths.

She is the Church of Notre Dame,
Something to be treasured and given your respect as you stare at eyes that shine like the glass windows.

Who is the girl you make ask? How is she so beautiful? How is she this special, this interesting?

How is she so … perfect?

But Mon Amie, this girl who is so like the beauty of Paris, is yourself.
This girl is everyone.
You are everything good and beautiful and amazing about Paris.

All it takes to be this girl is to embrace the phrase "I am Paris, in the flesh" and girl, you always were the city and I promise, and always will be Paris.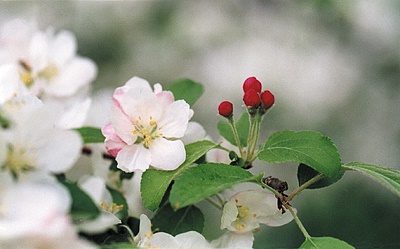 © April P., Newark, DE