It now comes-
October 5, 2011
It now comes in circles-
Here, as if an abused limb(lamb
Echoing off it's porches; starvation.
Reaching out into a limit)White,
Now like an organ grinder, slowly methodical
Brown upon a flash of D>N>A. Skin=
Carbonated life, backwards hooves.
Black planks of cells, folded now, in between the flesh of cotton love like foaming, Downwards, Blooms-
Dirt's placid religion, down a body in waves. Here's the Pacific-
Sand to encase the bones, the constant crackling, the snapping of a life: Brown Scales-
Measure now, a weight of world.
Grey as dull as a womb to which there is no life-
Background. Hips to balance;
A mechanical voice, to which is now hearing.
Separated by wood.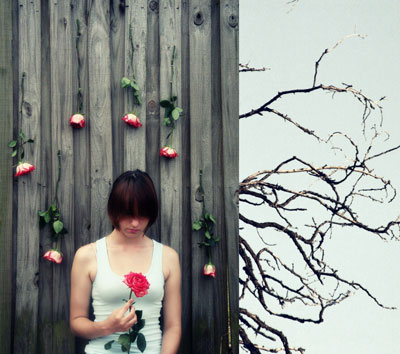 © Taylor S., Deltona, FL