Prayer
September 30, 2011
I never realized
I could feel this way about someone
I'd only just met
Like someone I knew
From long ago
Who from the distance
Could be the same.

Perhaps that was what made me light-headed
Perhaps that was what made me giddy
Remembering a long dead flame
Brought back a spark
That sparked a bonfire
A coursing river of energy
That kept me awake for most of the night.
Wondering,
What is it about her?
What is it about me?
Why do I feel this way?

I never thought…
I thought the first was a one-time experience
Is it not?
But what does that make me?

I have discovered a new side
A new facet
A new definition of myself
That I do not understand.
I had just met her
But I felt as if
I was overflowing
Feeling alive in the moment

If this is me I accept it.
Only a fool throws away this kind of happiness
I pray now
That I can see her again.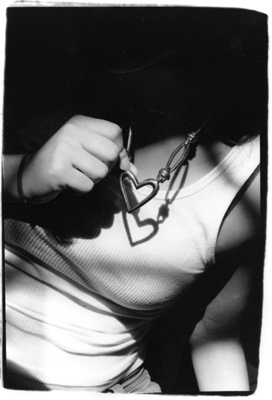 © Julia R., Bethesda, MD