Moving my Miracle
October 2, 2011
My family lives like nomads
We move often
off on a new adventure.
you'd think I'd get used to saying goodbye.
But you never do.

There was a boy.
Of course there was a boy, isn't there always?
This boy's name literally meant
Miracle. And that's what he was to me, a Miracle.
He came into my life and instantly I was complete.
I didn't know it then,
we were both still so young, but he was perfect.
Kind,
funny,
absolutely gorgeous,
dedicated,
(and I think he might have even loved me)
For real.

Our relationship wasn't perfect, mostly because of me.
I was… inconsistent.
Imperfect. Some days I was shocked that he even
hung around. Other days…

I lived there for three years.
Like usual. I thought that he would move later
after school ended,
Like me.
I wanted our last goodbye to be romantic, personal,
and life changing.
I wanted my heart to be ripped in two.
I wanted lots of things
I couldn't have.

He left suddenly.
Two weeks earlier than I deserved.
He deserved a goodbye. A last kiss.
Instead, he got an email.
Cold, impersonal, and short.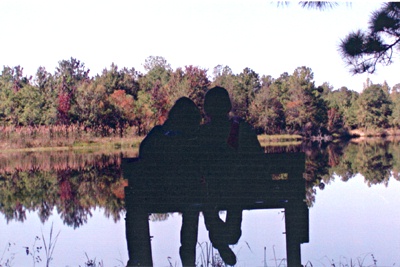 © Heather J., Slidell, LA