How Do I
October 1, 2011
Amidst letters in the black printed white world,
Amidst equalities & linearity in the sums hurled,

Sun is yellow out yet for the heart its rain,
Its brain in the heart and heart in the brain,
Tell me you flashing face, how do I make my brain beat?


Heart says care not if the equation remains unsolved,
Brain retaliates this beating pump will leave you mauled.
Outside the nerdy boundaries is the dust swirling,
To me it seems it's the autumn in which are the love leaves shedding.
Tell me you enchanting eyes, how do I see it all correct?

The spectacled face on the platform scares of being a bad marked,
The pumping agency on the left says I don't care, on me I've someone's name already carved.
Now finally the clouds have united to pour,
My umbrella in the case wants person one more,
Tell me you mesmerizing smile, how do I tell my umbrella I am alone under its shade?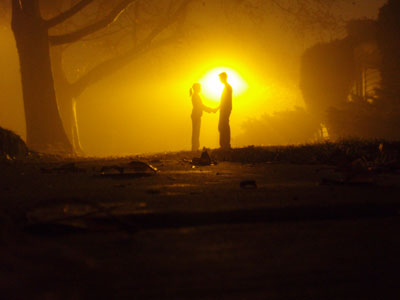 © Tanner H., Kaysville, UT