Not Alone
October 1, 2011
I'm all alone.
Now I'm on my own.
No one is here.
Nothing but a tear.
When I give up, it'll be too soon.
I look up to see nothing but the moon.
No clouds or stars or trees,
Something no one ever sees.
I never thought this would be my life,
With nothing, not even a knife.
Then it all goes black,
Do I even want it back?
I wake up to hear a scream,
Told it was only just a dream.
Was it my scream I heard?
Nah..nothing is around, not even a bird.
As I roll over to check the phone,
I realize I was never alone.
My love is here,
Close enough to feel my fear
He holds me close and tight,
Whispers, "it's okay love, just a bad night."
I close my eyes as I breathe in deep,
Slowly relax and drift to sleep.
Nothing here but laughs and smiles,
And our love, taking us miles.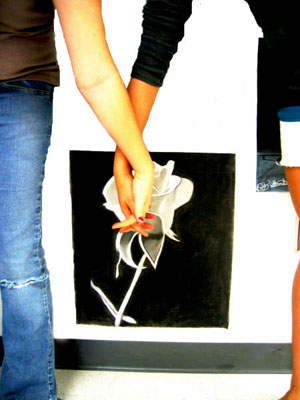 © Josie G., Wilmot, SD