The Perks of Being Lied To
October 1, 2011
When all you want in all the world
Is to stroll through the grass
With your eyes on the stars
And forget the fear of losing your way,
All you need is the gentle reassurance
Of your hands intertwined
With a stranger's.
A stranger you once loved.
To stop abruptly and blindly
Caress his sweet, pale cheeks
And sloppily count his freckles
By the light of the moon alone.
To run your fingertips through his
Scruffy, dark Irish hair
And look with fresh, teary eyes
At the people you've become.
To feel at home and alone simultaneously
And whisper, "Do you?"
And hear, "I do" in response.
When you place the weight of the world
On the fragile ends of empty words,
And pretend you're indifferent to the consequences,
But hope he'll see the gravity of each passing second,
You will understand.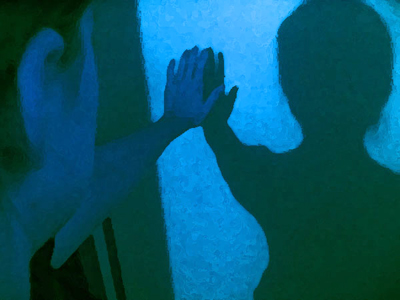 © Katie C., Libertyville, IA