about you
October 5, 2011
soul boy your soul howls out
through your long throat
out into the real world and you're not
afraid to scream, though it may shatter the stars.
you throw your arms wide
and the wind goes through you like a ghost.
out in the open field you with the night clinging
to you wet on your skin you're not afraid
of anything. that's your voice
when i need reassurance, your petulant
credibility and six-string masculinity.
when all the crickets fall asleep, there goes
obstinately your guitar. strike up
a campfire with your bare hands.
the grass won't ever make you chill.
i know you well. bright eyes and loud voice
born in sound.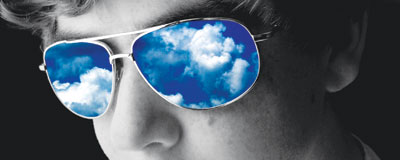 © Joseph B., Mesquite, TX