Go Ahead, Make Me
September 27, 2011
Go Ahead,

Ignore me in the halls.

Act as if my existence is nothing but mere imagination,

make me invisible.

Go Ahead,

Talk about me behind my back.

Lower my hierarchical status to a speck,

make me un-human.

Go Ahead,

Leave me all alone remembering the horrible names you call me.

Slut, Ugly, Worthless,

make me stronger.

Go Ahead,

Pretend you know exactly who I am.

Like you're my best friend,

make me gag.

Go Ahead,

Look at me now.

The face on the cover of the book you're about to buy,

make me rich.

.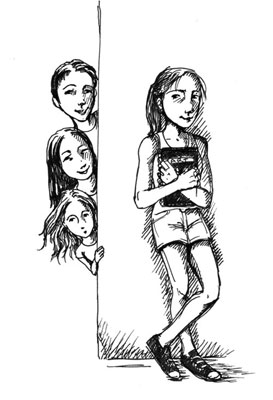 © Leonora J., Fullerton, CA