Fresh Air
October 5, 2011
I am from the big family, busting at the seams with young children,
from the family dinners at the big, wooden dinning room table, to the
"uppy" hugs my father gave us every evening.

I am from the collection of toy John Deere tractors, the fun of playing farmer in my bedroom and the big sand box under the tree playing construction with my yellow oversized dump truck, from the stuffed dog named "hoops" who went everywhere with me and was my best friend until 1st grade.

I am from my grandparent's one bedroom house in the small town of Eudora, Kansas where we spent holidays eating smoked turkey, ham and dressing while opening gifts in the living room.

I am from two loving parents who always look after me with care. To my mother who loves to cook, to the smell of homemade sugar cookies in the kitchen during the fall and winter months, and my father who always has advice while sharing the same passion as me for sports.

I am from the smell of the Wisconsin dairy farm air. From the sights and sounds of the woods in the fall, the crash of a deer's hoof on the leaves and the chirp and rustle of the squirrels, and the sound of my bow releasing an arrow at a deer.

I am from the weight room that smells like dedication and hard work, to the rusty barbells, and the foggy mirrors in the humidity.

I am from the football field where whistles blow and pads crack, from the grind and heat of two a days, to the chill of the fall air, and the excitement of Friday nights.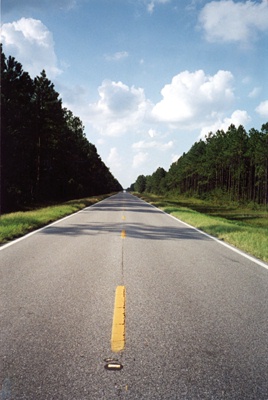 © Amanda M., Coventry, RI