Me, Myself, and I
October 5, 2011
I am from the wind that blows through the golf cart as driven,
the smoke that rises from the nightly fires,
the laughter and fun that is had with great friends.

I am from the mother who never gave up on me,
the father who always does the right things for family,
the family who will always be at your side and never disappoint.

I am from the childhood memories that had the good the bad and the ugly,
the small neighborhood park that was traveled to everyday,
the unforgettable hours of man on rocks and ghosts in the graveyard played with friends.

I am from the world of no,
the word every child dreaded,
the one word that could stop me in dead tracks,
a parents favorite word "NO".

I am from the barks that greet me as walking in the door of home,
the best friend a man could ever have,
the animal that will never be forgotten once gone.

I am from the security object that will never leave,
the thing that helps sadness, sickness, hurt, pain, but also sleep,
the one thing that I will never abandon,
the blankie I've had since I was a baby and will always have.

I am from the hard work spent to earn money for my passion,
the Mighty Beans, they were more than plastic with metal balls to me,
they were the symbol of fun and hobbies shared with friends.

I am from the town called Oshkosh,
the town I was born in,
the town I learned to drive,
the town that will be home to many more.

I am from the high school life,
the thing that will decide my future,
the place where you are unable to escape the dramatic drama,
the place that is a living he** for a teenage 16 year old me.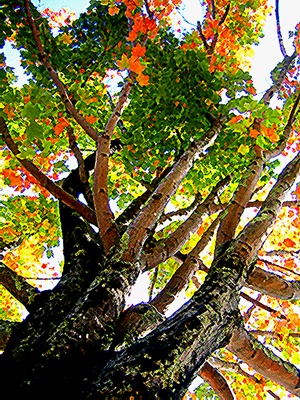 © Kathryn R., Shelby, NC