Tattoo
October 5, 2011
Lace drips down spindly arms

Hiding the tattoos of a young life

They glance at her right arm
Twisting up high a delicate black rose
Tempting the looker to question why
If they only understood the dark past

Leading down her chest
Exposed ribs and heart
Challenge the on lookers to stare
Blink. Blink. Blink.
she gives her heart to all she meets
Letting them pull her apart

Striking her left thigh
A dark rain cloud shooting with lightning
Further down a rainbow curls
Letting all people know she believes happiness is behind the storms of life

A glimpse of something dark on her back catches their eyes
She shows the angel wings inked into her flesh
Fluttering silently ready to help
This young dreamer take off

A whisper slips from her mouth
Then you notice the zipper yanking at her lips
It's now known she wants to speak certain words
But the terror of hurt holds her back

Lastly your judging eyes meet hers
Stormy. Blue. Every word that was never spoken
every smile that has long since passed
reflects in the shimmery gold flecking her eyes
Something else is seen ….
Deep within the knowledge that her beautiful life is not taken for granted
is shown
and it becomes clear
the only part of her body untouched by tears
and smiles and laughs and cries
is her soul
held together by the stiches of God.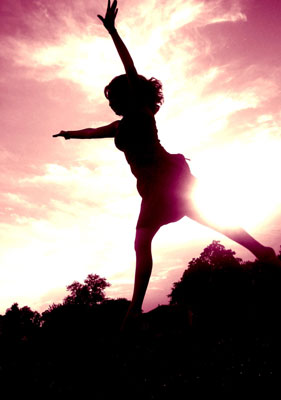 © Martha V., Morton Grove, IL