My Sailboat
September 25, 2011
Would you like to sail with me
out of the world's complexities
to where the wind laughs wild and free
and no one's keeping score?

And the moon will eat the sun
cause darkness flatters everyone
and we can sleep when we are done
counting all the stars

and no one misses anything
that the fickle sea can't bring
and on our ship each man's a king
of his own two feet.

But let's slip off our shoes and socks
and we can waltz out on the dock
the tide our meter and the sun our clock
there's no one here to judge

and everything you ever need
is given freely without greed
you'll never find a cause to leave
trust me, I would know

but should you decide to let it rot
don't try to run cause you'll get caught
and the sea will turn boiling hot
and fillet you alive

for stranded have I always been
on these shores of imagination
don't leave me here to dance with sin
and surely lose my mind

so help me build a new empire
with bricks sculpted of words and fire
and happiness would not expire
if I ruled the world

so come with me, we'll sail away
to a land where work is play
and you never need to say
that you miss me too.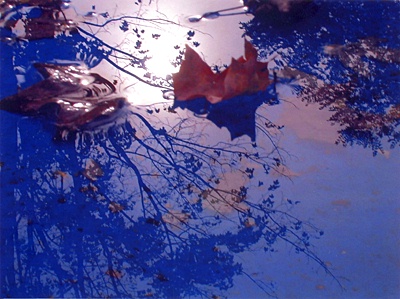 © Angela B., Holland Patent, NY