World War III
October 1, 2011
Two girls whose lives are filled with laughter,
Gives a whole new meaning to friendly banter,
Sworn to be best friends forever,
But one day, one of them could kill the other.

Talking about the subject in hand,
The devil came in the form of man,
He was all set with a devious plan,
To shatter their friendship as if it were sand.

The moment the new challenged arrived,
Both girls were ready, their eyes on the prize,
They clawed their way through thick and thin,
To find out which one of them would win.

It was hard to tell who was winning,
They fired each other with constant teasing,
Their friends think they've gone too far,
Because in the end, they only got scars.

Who could have known
World War III could start?
All because of a few
Tricks of the heart.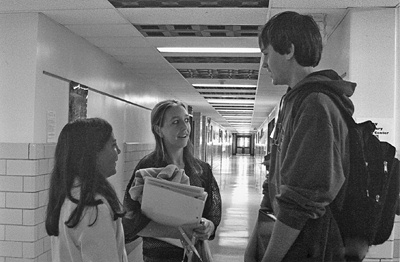 © Kathryn K., Pompton Plains, NJ